WSATA 2013
Aloha (Welcome in Hawaiian)... Hawaii and Utah are pleased to host this year's 2013 Western States Association of Tax Administrators (WSATA) Conference in Salt Lake City, Utah. We are looking forward to a dynamite conference scheduled for Sunday, October 6, 2013 through Wednesday, October 9, 2013 at the Little America Hotel.
Following the Great Economic Recession, all levels of Government have been searching for ways to deal with more limited resources and to be fully prepared for fluctuations in the economy. Since Tax Administrations play a key role in Public Finance, we have all looked for ways to more effectively collect what is due to our States and to be more efficient in processing those collections. While recognizing the need for improving tax collections but with limited State revenues, our legislators cannot readily increase budget appropriations for tax administrations so many of us have or are looking to "benefits funded" improvements. States are also looking into 'lean" operations to better utilize limited resources. Most of all, we are all looking to bringing our tax administrations into the 21st century by introducing the most recent technology into all aspects of our tax operations.
Our upcoming WSATA meeting will focus on "TNT - Technology and Taxes". It will be a dynamite time for all of us to explore what resources are available and to share with each other what we have already done or will be doing as well as to develop cooperative relationships for assisting WSATA members in modernizing operations.
We look forward to seeing everyone, sharing ideas, and making new friends.
Title Partner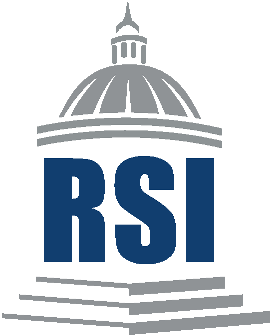 Gold Partner

Silver Partners